Kelly Rowland Recalls Leaving Her Church After Criticism Over Destiny Child's Secular Music: "I Didn't Care"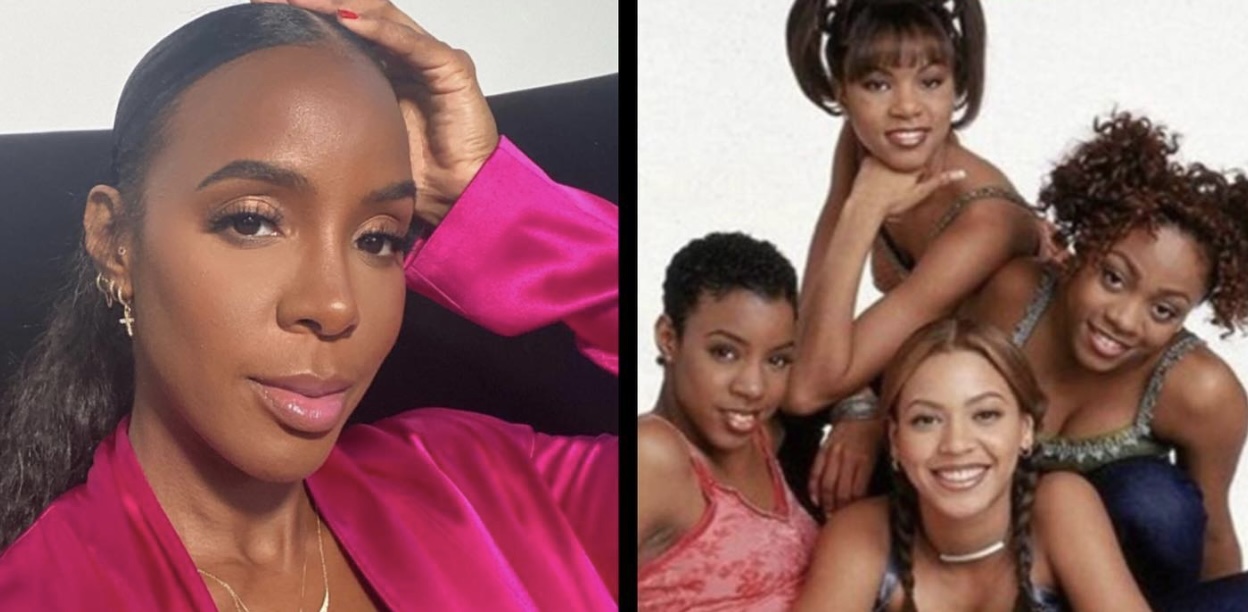 Neighbors, ironically, we all know church can be one of the most judgmental places sometimes and for one "Destiny's Child" member, it caused her to leave the congregation!
While speaking on the Podcast "Good Words with Kirk Franklin,"Kelly Rowland briefly discussed her relationship with God and how her belief in Jesus is continuing to "stretch" her. "I believe in God, I believe in Jesus, I believe in faith more than I do religion," she said. "I think it's more so faith to me because it's such a personal walk."
Rowland recalled feeling unsupported by the "saints" who took issue with the secular music that helped her and the ladies of Destiny's Child gain their stardom.
"The saints there didn't quite…the saints didn't really take to the fact that I was going to be singing this secular music. I was like, that's cool, and found me another church that I wanted to go to that did not care. And that's what happened with that," she said.
Rowland says it was difficult watching her mom catch heat from the "saints" as well, but once the checks started rolling in, all she could do was laugh.
"I didn't need to hear the other judgmental side of that. I was not about that. I didn't care. I was chasing a dream and it felt right to me in my gut. I wasn't going to jeopardize my faith or anything else for that. And my mom cathing the brunt of that, that really sucked. I think at the beginning it was like, 'oh this is cute, we'll see how far they get.' Now when them checks start rolling in…[laughs]." Thoughts?