Tampa Attorney Disbarred After His Lil Tail Was Caught Having Oral Sex With A Jail Inmate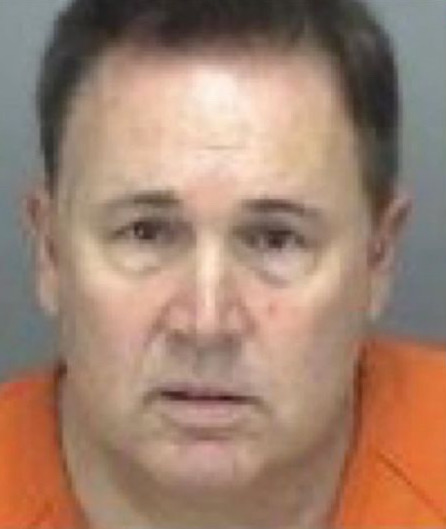 Neighbors, an attorney, Andrew Spark, or shall I say former, is out of a job after a convicted child pornographer was on her knees giving him head…behind bars!
According to Tampa Bay Times, Andrew was caught with 'his zipper open, ready to receive another round of oral sex from an inmate he'd photographed performing this sex act on him previously.'
Here's how he got caught:
A woman by the name of Shauna Boselli and her husband Richmond McDonald were out making adult flicks starring Shauna. One of those videos included a 7-year-old boy which landed both of their asses in jail.
Andrew met Shauna and Richmond at a porn convention a few months prior to them getting arrested. He ended up visiting Shauna in jail and told her he wanted to shoot some videos but they couldn't come to a fair price. He flashed his Florida Bar identification, and acted as if he was Shauna's attorney and was allowed to meet with her.
Via:
'Andrew told Shauna he was making a series of porn videos of female inmates giving him oral sex. In return, he'd put money in their jail commissary account.' She ended up telling some family members, and they told the police.
He ended up visiting her again on Oct. 12, 2017, and this time she gave him oral sex, and he recorded it on his tablet. At this point police convince Shauna to be an undercover agent for them.
When Andrew returned on Dec. 17, 2017, he again used his Florida Bar ID and attorney privileges to take her into the attorney/client room. She prepared to get on her knees and suck him off when "Law enforcement then entered the room and arrested [Spark], who had his zipper down,"
He probably had an ONLYFans with his freaky lil ass.