Exclusive: Woman Who Social Media Blames For The Suicide Death Of A Nigerian Designer Says She Accused Him Of Being An Abuser Despite Not Having All The Proof: "He Weaponized His Mental Health"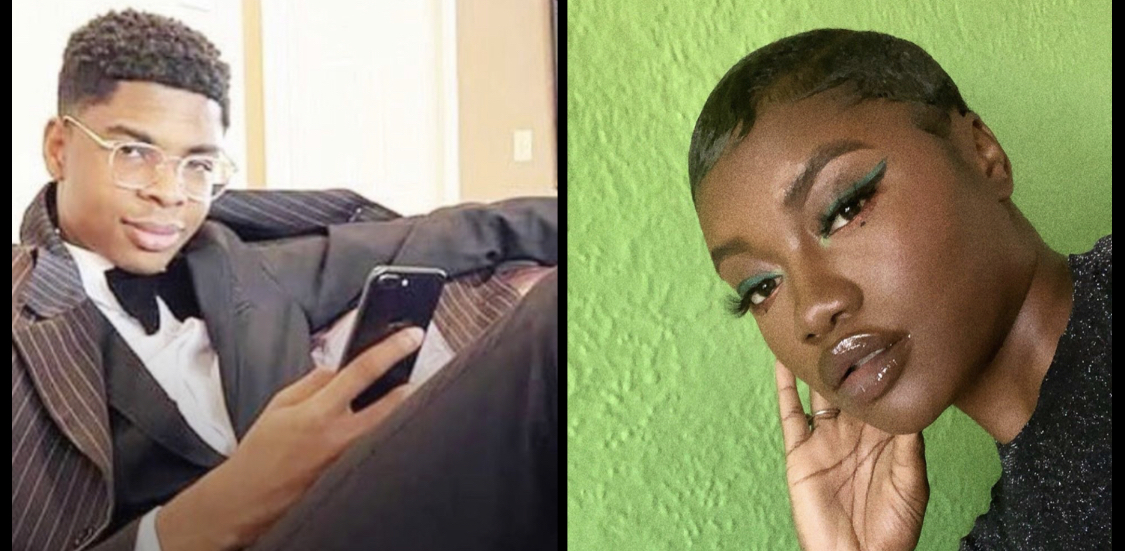 Neighbors, we previously reported about a woman named Nanichi Anese who social media users say accused creative designer and founder of Uhuru Designz, Izuchukwu Madubueze, better known as Izu, of sexual assault, which unfortunately resulted in his suicide death.
During an exclusive interview with The Neighborhood Talk, Anese, who admitted that she once publicly accused men of rape on Facebook after speaking with their accusers, expressed that she wanted to provide clarity on the "Izu" matter and says she never accused "him" of rape, although she did publish his name on a list titled "abusers" that was posted to social media.
Anese says she was a victim of sexual assault and was inspired to make the list after seeing similar stories from other women, particularly stories that occurred at her and Izu's former school, the University of South Florida. She says a woman contacted her claiming to have been harassed by Izu. Its important to note that Izu had never met this woman in person, and only exchanged messages via telephone and/or social media.
The woman stated that Izu made several sexual jokes to her throughout their conversations which resulted in him being blocked from contacting her. We asked Anese if she knew what the jokes were, she was unable to provide that answer. "I am not aware of the joke, but she told me every now and then he would send her sexual tweets and stuff." Anese did allude to having screenshots of "alleged" text messages from Izu and the alleged victim of harrassment, where he apparently apologized on April 4th, 2020 for making the jokes and says "he was only trying to be funny and didn't mean any disrespect." We cannot positively confirm the validity of these messages.
When asked if Anese had any proof that Izu contacted the alleged victim between April 4th and June 29th (When his name was published on the list) she couldn't provide physical evidence, but says the woman claimed he was still contacting her. "She said he was still contacting her from different numbers, I don't know the time stamps…there is not always a situation that you can provide documented proof for," she explained.
Anese says that Izu was never accused of rape, although he was featured on a list with accused rapists. When asked if she felt as strongly about protecting black men as she did black women, she stated "When black women speak about men that are prominent, it never goes well," she said. This individual was trying to manipulate the situation…This man weaponized his mental health."
Anese says she recognized how the list may have portrayed him in a false light. "I've said this before, I take full accountability for the effects of the list, she explained. She says her and Izu had a conversation where they came to a mutual understanding on why the list was created. However, in the video he made prior to his suicide, he stated "I never got to tell my side."
When asked her thoughts on his family taking legal action over his suicide, Anese says "that's the risk she took" when creating the list. She concluded by saying she wished he would have called her before making the fatal decision. "We were friends. I've been going through the motions. Why didn't he call me? We just spoke."