Woman Charged With Inciting Riot After Filming Herself Looting On Facebook Live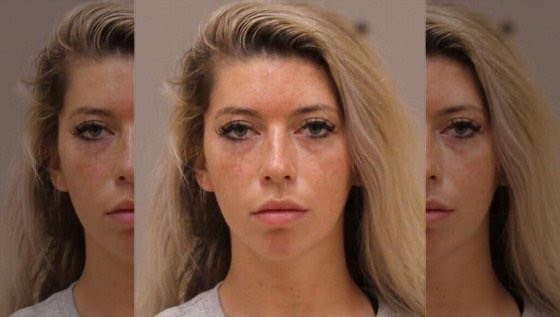 Neighbors, sis really played herself with this one! A 22-year-old woman was trying to stir up some trouble during a Michigan protest on Monday, when she posted a video on Facebook Live encouraging others to loot and destroy businesses.
According to affidavit, Alexandria "Ally" Lyons can be heard telling her friends to throw bricks and other objects at the windows of multiple businesses in downtown Grand Rapids. She also picks up a brick and contemplates going to the courthouse with it.
Lyons was also seen on video kicking in the glass window of a store, stealing jewelry where the glass display was shattered, and encouraging people to break into an ATM.
After the riot she posted a video of herself partying at her house with stolen clothing from F. David Barney Clothiers.
Lyons was arrested for inciting a riot and malicious destruction and is being held on a $40,000 bond. She could face up to 15 years in prison if convicted on the charges.