Virginia Protesters Pull Down Christopher Columbus Statue And Throws It In A Lake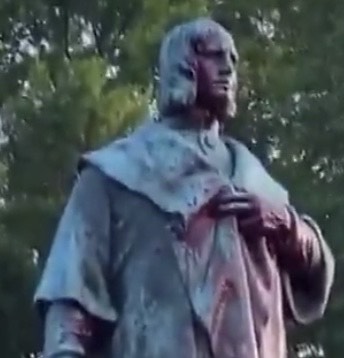 Neighbors, check this out! A statue in Virginia of Christopher Columbus was torn down by protesters and tossed into lake.
According to the New York Post, about 1,000 protesters in Richmond Virginia, gathered at Byrd Park, where they used ropes to bring down the statue. After doing that the protesters ended up setting the statue on fire and then threw it in a lake.
A protest sign was left in front of the sunken statue saying,"Racism: You will not be missed."