Two Of The Ex-Officers Charged In George Floyd's Murder Are Placing Sole Blame On Derek Chauvin: "I Asked If We Should Roll Him On His Side"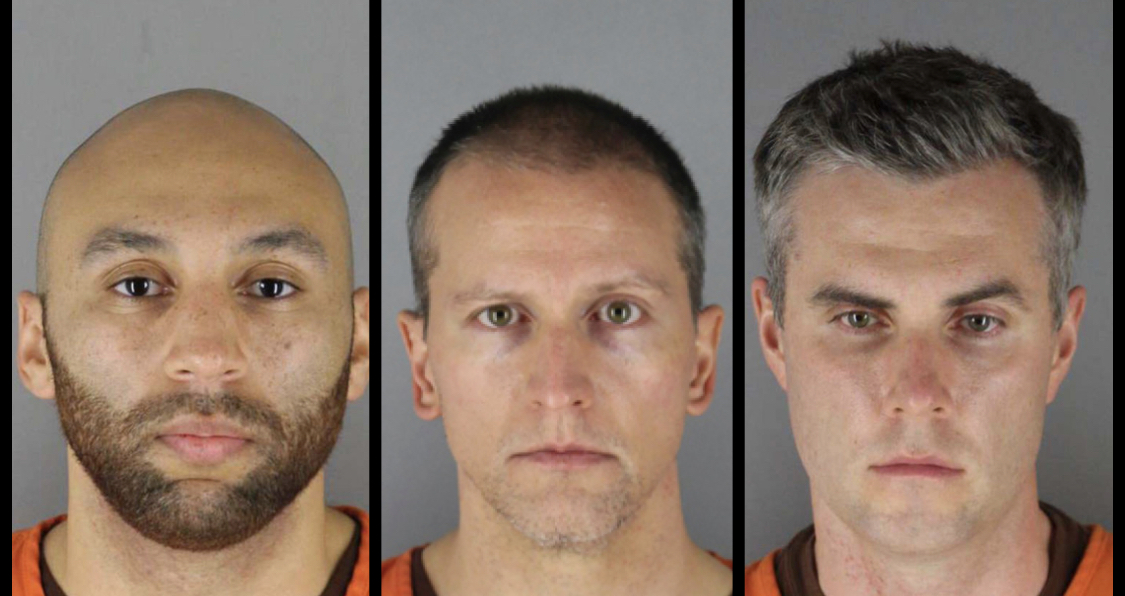 It looks the officers responsible for the death of George Floyd are starting to feel the heat because they're turning on each other! 
According to StarTribune, court documents show that two of the former Minneapolis officers, J Alexander Kueng and Thomas K. Lane, are putting the sole blame on Derek Chauvin.
On Thursday, all three officers were charged with aiding and abetting second-degree murder and aiding and abetting second-degree manslaughter. Bail was set at $750,000 for each of them.
Both of their attorneys are denying that their clients are responsible for Floyd's death. "What is my client supposed to do but follow what the [senior] officer says?" Lane's attorney, Earl Gray, argued in court.
Lane, who was restraining Floyd's legs, even claimed he asked Chauvin twice if they should roll Floyd onto his side, but he was shut down.
It'll be interesting to see what else they have to say as this case continues. But in the meantime for those who are protesting, keep your foot on their necks!