Two Buffalo Police Officers Suspended After Pushing An Elderly Man Onto The Ground, Head Ended Up Busting Open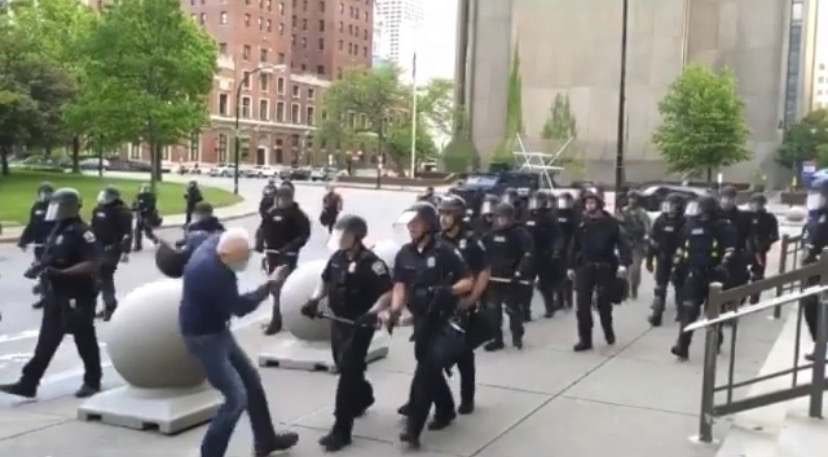 Neighbors, two Buffalo police officers were suspended without pay Thursday after footage surfaced of the two violently knocking down a 75-year-old man during a protest.
The video shows a man walking up to Buffalo Police Department officers. Its not known if he said anything to the officers before they pushed him. He ended up stumbling back and falling on his head.
After the man falls, a person can be heard saying, "He's bleeding from his ears!" Someone else said, "Get a medic!"