Trump On Coronavirus Testing: 'If We Stopped Testing Right Now, We'd Have Very Few Cases, If Any'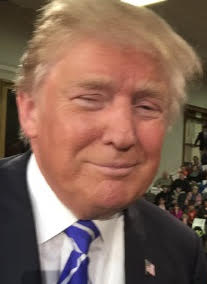 Neighbors, 45 is really trying to downplay this Coronavirus as if it's still not around! I guess he thinks if we close our eyes the virus would magically be gone…. Well think again!
According to Yahoo!, 45 must think this virus is no longer around since he made a statement on Monday, that there would be very few cases of the coronavirus if the US stopped its testing and contact tracing. "If we stop testing right now, we'd have very few cases, if any actually."
Now this isn't the first time Trump has downplayed this virus! Just last month he made a statement regarding testing, "If we did very little testing, we wouldn't have the most cases. So in a way, by doing all of this testing, we make ourselves look bad."
More than 2.1 million people in the US have tested positive for the Coronavirus, and nearly 116,000 Americans have died from the rona. Multiple states are also now seeing major spikes in confirmed cases as they relax social-distancing guidelines and begin reopening their economies.
Neighbors, y'all stay safe out here!!