Supreme Court Blocks Trump Cancellation Of DACA Immigration Program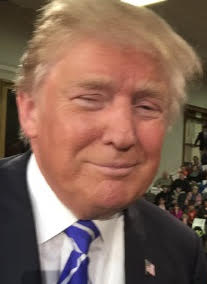 Neighbors, I know 45's panties must be in a bunch since the Supreme Court hasn't been siding with him lately! First with the LBGTQ ruling and now they rejected his attempt to end legal protections for 700,000 young immigrants. 
According to CNN, the decision written by Chief Justice John Roberts, found that 45's move to end the Deferred Action for Childhood Arrivals program established by President Barack Obama in 2012 was unlawful.
Since 45's administration failed to give adequate justification for terminating the program that protects nearly 700,000 young immigrants.
"We do not decide whether DACA or its rescission are sound policies," he wrote. "We address only whether the agency complied with the procedural requirement that it provide a reasoned explanation for its action. Here the agency failed to consider the conspicuous issues of whether to retain forbearance and what if anything to do about the hardship to DACA recipients."
Now with this ruling the DACA program stays intact.