Kris Jenner & Rob Kardashian Feel Blac Chyna's Racism Claims Are Desperate: "It's Unsurprising That She Would Stoop So Low"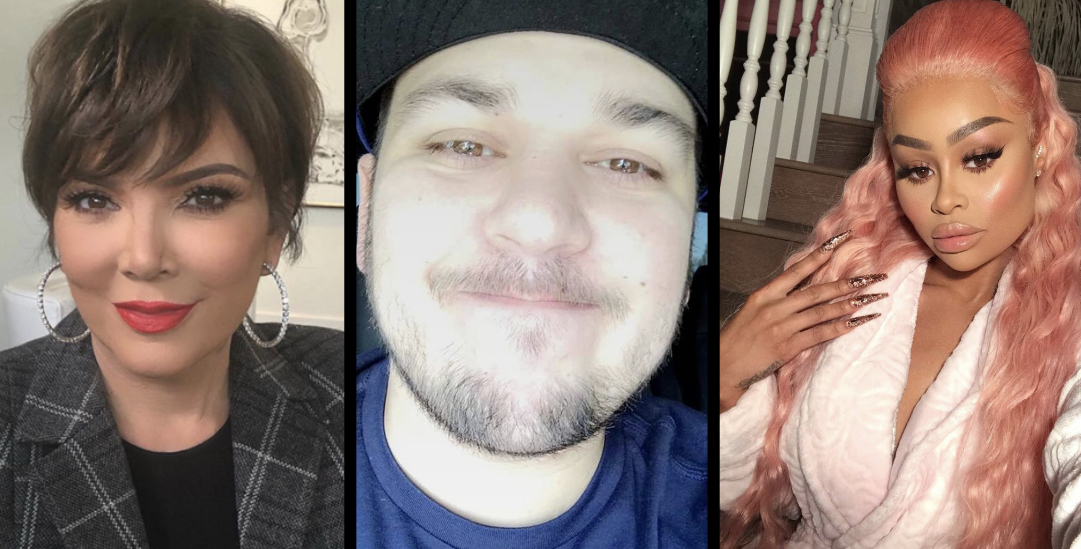 Neighbors, we previously reported that Blac Chyna made serious claims against NBC and the Kardashian family. If you didn't catch it, Chyna accused the network of racism for not informing her that Kris Jenner accused her of "severely beating" Rob Kardashian. An accusation that resulted in her show Rob & Chyna being cancelled.  She claims that if she were white, things would've been handled differently.
Well, according to TMZ, it looks like Kris Jenner and her baby boy Rob caught wind of those claims and says it's nothing more than a desperate reach!
In a statement the Kardashian-Jenner attorney Marty Singer said, "Sadly, unsurprising to anyone, she has stooped to a new low, changing her defense to try to leverage the emotions and pain of the moment, insulting the pain and suffering of real victims of racial injustice and systemic racism."
The attorney then added "We take these allegations very seriously and once again, there is no Rob & Chyna show if there is no Rob & Chyna." Well damn.