Gucci Mane Slams His Label Atlantic Records: 'F*ck These Crackers…They're Polite Racists'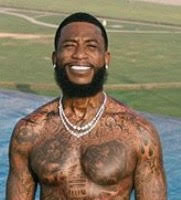 Neighbors, looks like Gucci Mane is ready to get the f**k ASAP from his label Atlantic Records! As he posted a tweet saying that he's leaving July 3rd.
On Thursday, Gucci spoke out against his record label in a series of since-deleted tweets, claiming that the company is a "polite racist," while also announcing that he plans on leaving the label. "Leaving #AtlanticRecords July 3rd," he wrote, "these crackers polite racist."
In another tweet, he called on his peers to join him and quit in protest, "All artists let's go on strike f— these racist ass labels burn them down too #BlackLivesMatter #BlackExecMatter f— these crackers????"
Looks like Gucci is fed up with his label!