Black NASCAR Driver Bubba Wallace Advocates For Removal Of Confederate Flags From NASCAR Events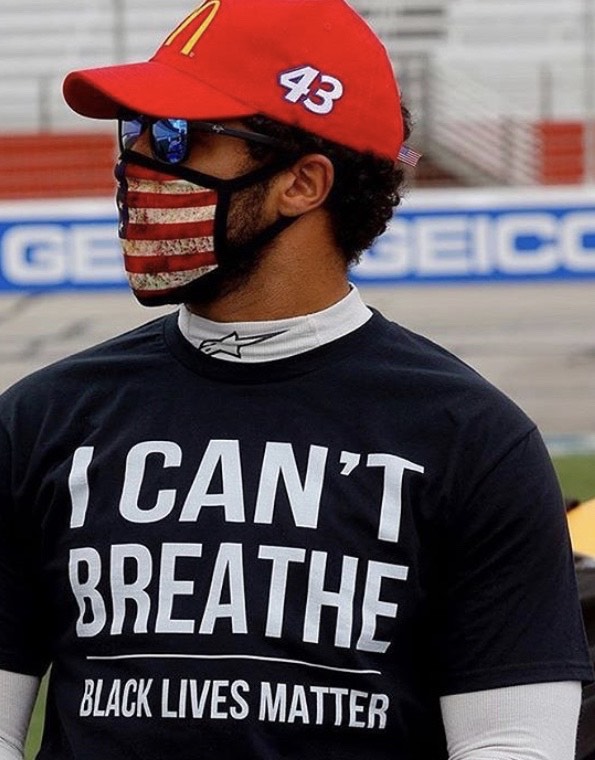 Neighbors, check this out!! Darrell "Bubba" Wallace Jr., the only African American driver in NASCAR's top series, is taking a stand by calling for the association to ban Confederate flags and have them removed from NASCAR tracks.
This comes in the wake of the death of George Floyd and the countless racial injustices that have sparked protest across the nation and the world. Today, Wallace and his team will unveil a special Black Lives Matter paint scheme on his car for the race taking place in Martinsville tonight.
The car will feature #BlackLivesMatter over the rear wheel and the phrase, "Compassion, Love, Understanding" on the hood and back bumper. The top of the hood will have an illustration of Black and White hands interlocking. This will be a powerful image and one that NASCAR fully supports.