Tiffany Haddish Recalls Kevin Hart Giving Her A Role On His Show, After Learning That She Was Living Out Of Her Car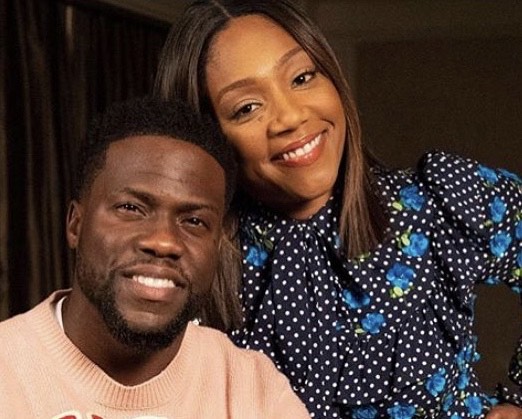 Neighbors, it's no secret that Tiffany Haddish and Kevin Hart are great friends. What's touching about their friendship is how it all began when Haddish was battling a tough time in her career.
During an interview with Today's "Sunday Sitdown," Haddish recalled living out of her car during the beginning stages of her career. "I would always pull up 5 to 10 minutes late so no one could see my car, because I had all my clothes and suitcases in my car," she explained. 
Unbeknownst to Haddish, fellow comedian Kevin Hart would be the one to help her migrate from living in her vehicle, to landing some of her most prominent roles. 
"He gave me 300 bucks and was like 'Find yourself a place for the week and then write out a list of goals of what you want to do, then start accomplishing those goals.'"
It was then that Kevin would offer Haddish a recurring role on The Real Husbands of Hollywood. That gesture opened doors to Haddish becoming the first African-American female stand-up comedian to host Saturday Night Live.
"Once it was all done, I was like 'Whew, I made that history," she says. "Every morning when I wake up I'm always praying and thankful. So, I always try to find the good in everything."