Erika Alexander Reveals That She Was Almost Dismissed From 'Living Single' And That The Firing Of T.C Carson Still Brings Her To Tears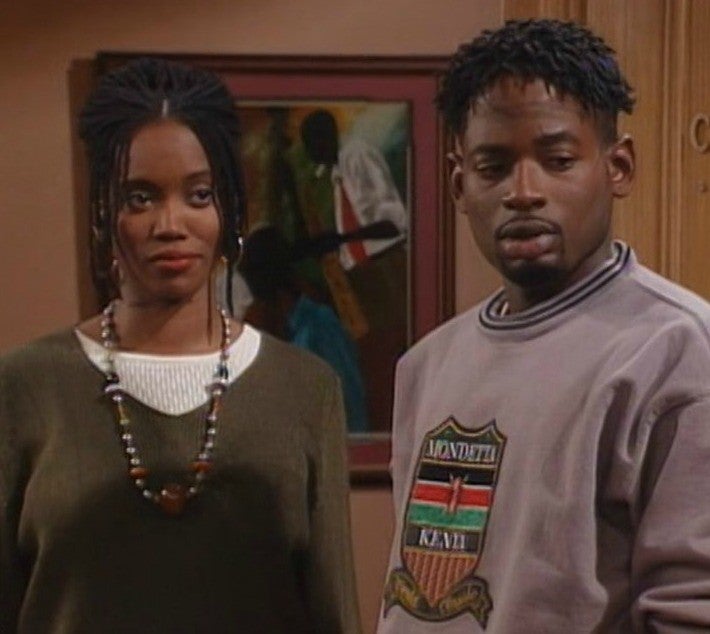 Neighbors, it's always interesting to learn about the drama that hid behind the curtains of some of our favorite TV sitcoms. In today's news, Erika Alexander is opening up about the drama surrounding "Living Single" and how she felt about the firing of T.C. Carson, who played Kyle Barker.
According to Madam Noire, for years reports circulated that the network behind the iconic show "Living Single" had abandoned the show for what would later become the white version of the show, "Friends."
Perhaps one of the most shocking things was the departure of the character Kyle Barker. While many thought he quit, Erika Alexander who played his love interest Maxine Shaw, revealed to "Shadow and Act," that he was fired for speaking up to the network about what they were doing.
"I was heartbroken. I'm crying all the time, nowadays. I was heartbroken because the whole cast had chemistry but he [and I] were like Fred Astaire and Ginger Rodgers," she explained. "He had become my creative partner and my comedy partner."
Alexander also revealed that she almost didn't make it on the show after one of the executives suggested they hire someone else. "I had no idea they wanted to remove me," she explained.
While fighting back tears, Alexander stated one of the most amazing things that resulted from the show is the bond amongst the cast. "Even though we were all there, it took a lot of healing and time to get the whole picture."