Spring Break In Miami Is CANCELLED! As The Beaches Will Be Closed Due To The Coronavirus Outbreak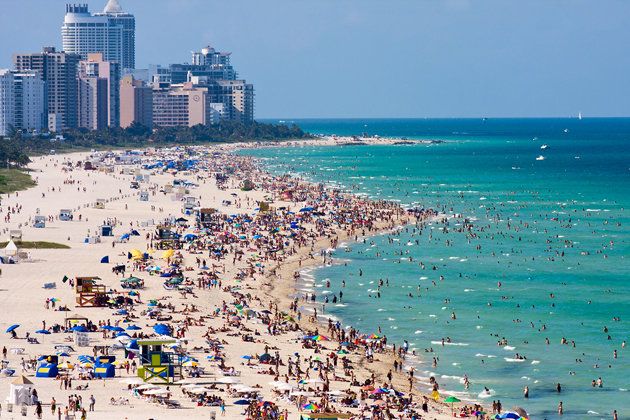 Neighbors, you don't got to go home, but you got to get the h*ll out of Miami! As Spring Break is cancelled according to the Mayor of Miami.
If you think you're about to turn up for spring break in Miami, you better think again! According to Local 10, Miami Beach Mayor Dan Gelber is cancelling spring break in Miami due to the Coronavirus outbreak. Beginning Monday, March 16th Miami Beach, officials are closing the beach from 5th to 15th Street, including Lummus Park, and all city parking garages will be closed to non-residents until further notice.
Also all non-essential retail stores and restaurants will be required to close at 10 p.m, and the clubs/entertainment night life will have to shutdown at 11 p.m.
The mayor of Miami released a statement saying, "It simply can't be business as usual in our City. COVID-19 is a threat as much here as anywhere. We simply cannot endure these kinds of gatherings and crowds. Our measures are intended to send a clear message that Spring Break is cancelled and that everyone, even young people home from school, need to embrace these health and safety concerns. We are proud of our hospitality industry, and concerned with the toll it will have on our businesses and workers but we cannot elevate those concerns above very real health risks."