50 Cent To Grill Rick Ross In $32 Million Court Battle Over Baby Mama's Sex Tape Leak: "Ross Had A Role In It"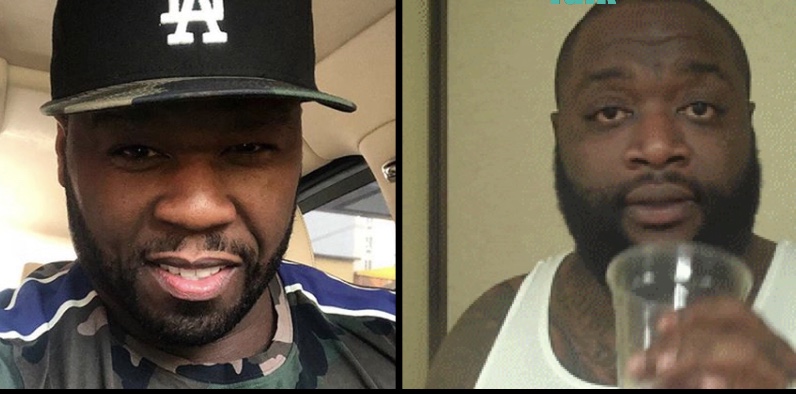 Neighbors, it looks like 50 cent and Rick Ross will finally have their day in court regarding that leaked sex tape of Rick Ross' baby mama.
Now for those of you who need a refresher, Rick Ross' baby mama, Lastonia Leviston, accused 50 cent of leaking a copy of her sex tape online and sued him. A jury ended up ordering 50 Cent to pay Leviston $7 million in damages, but he ended up filing for bankruptcy.
Now, in his own lawsuit, 50 cent is accusing his lawyers of not doing everything they could to prove his innocence and says no one ever looked into Rick Ross!
While some would say this is a fake move and that 50 is snitching…we all know that Ross is no stranger to "police" work.
50 accused Ross of blowing off multiple subpoenas that sought information about Leviston's sex tape release and a deposition. 50 believes Rick Ross had a role in being the first to leak the tape online. 50 demanded Rick Ross be ordered to sit and answer questions about the case.
The deposition is finally going down later this month, meaning that Ross will indeed have to testify. Neighbors, what are your thoughts?