Mother Hit With Murder Charge After Dropping Baby During Fight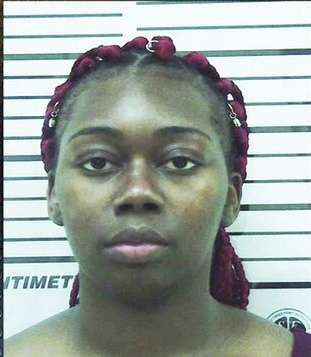 Neighbors, get into this story! A mother in South Georgia is being accused of dropping her 3-month-old during a fight with another woman, which ultimately lead to the baby's death Saturday.
According to WALB News, the two women got into a fight at Thomas Beauty Supply store. During the altercation, the 3-month old fell from his mother's arm and onto the ground.
The baby was taken to a local hospital for a head injury, but later passed away.
The mom, Karen Lashun Harrison, 26, was hit with several charges from with felony murder, first degree cruelty to children, second degree cruelty to children, simple battery and affray (fighting).
Carneata Clark, 26, was also hit with several charges for false statements and writings and obstruction of an officer for her involvement in the case.
Karen told police that the baby had fallen from a friend of the family's arm and Carneata backed her story, which turned out to be a lie.
The other woman involved in the fight wasn't charged.