9-Year-Old girl Tossed In The Air Like A Rag Doll By Charging Bison At Yellowstone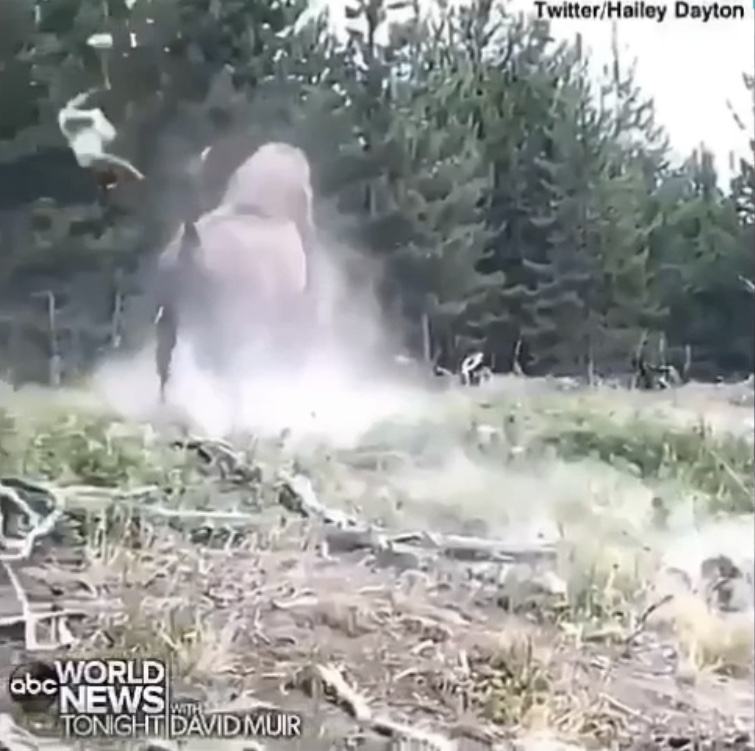 Neighbors, a 9-year-old Florida girl was tossed in the air like a hot skillet by a bison at Yellowstone National Park.
The video was shot on Monday and as you can see lil sis went flying in the air. The girl is OK thankfully.
According to NBC 8, park rangers said that people are supposed to stay 25 yards away from all large animals bison, elk, bighorn sheep, deer, moose, and coyotes and at least 100 yards away from bears and wolves.
As far all the adults that took off and left her, y'all ain't nothing! 

https://www.instagram.com/p/B0TqjkYHnjN/?igshid=8uijfa45mkay